Look, I'm all for innovation. I'm all for new and interesting things. Without trying new things, without evolving, we'd never have achieved important modern accomplishments like hybrid cars, purple roses and edible condoms. But... it's not for everyone.
You see, one of the things that makes me cringe is when certain bands try to branch out. It works for some. Take bands like The Beatles, Faith No More (or any Mike Patton project, really) or any other band that has had a successful, ever-changing sound. It can be a beautiful thing. At the same time, there are bands that have a formula, and a great formula. Sometimes, when you have such a formula, when you've gathered a perfect storm of sound, it's best to simply tweak it periodically, but not to try to overreach. When that happens, for some bands, well... the suck begins.
So without further ado, here are three bands that were brilliant in executing their formula... but then fucked with it, and now are pale shadows of their former selves. Sadly, these are also three of my all-time favorite bands, bands I've seen in concert multiple times, and bands that have now been letting me down for years.
1) Metallica
The lovely Boo already talked about their new album, "Death Magnetic." It's not bad. It's an attempt to re-establish themselves closer to their roots. But the thing is, they should never have moved away in the first place. Metallica has two near-perfect albums, "Master of Puppets" and "Kill 'Em All," and one near great one, "Ride The Lightning." Many people love "...And Justice for All," whereas I see it as the beginning of the end. Metallica's bread and butter was always speedy, thrashy, arena-metal with a penchant for headbanging and lyrics about drug use or goofy mythology. Then they started trying to write about Very Important Issues, and consequently, their sound rapidly shit the bed. They tried to appeal to a wider audience, and in the process watered down what made them so great. But, here are some of their best works, from back in the day:
From Kill 'Em All, my personal favorite, The Four Horsemen:
Same album, here's "Seek and Destroy"
"Damage, Inc.", from "Master of Puppets"
2) Helmet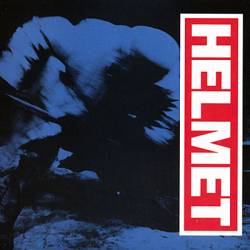 Oh, God, Helmet. How I loved Helmet when I was in high school and college. I still throw in "Meantime" or "Betty" to this day and rock the fuck out to them. Helmet, led by virtuoso Page Hamilton, was a force of nature in their prime. Known for rapid-fire riffs, barking vocals mixed with monotone singing, and some truly amazing, innovative drumming from John Stanier, their first three albums are classics for alternative/hardcore lovers from the early to middle 90's. Betty, while a great album, also signified their efforts to change it up again, and much like Metallica and "Justice," it marked the beginning of their decline. Once Stanier and drummer Henry Bogdan left the band, Hamilton tried hard to recapture the magic. He came close on the near-miss album "Aftertaste," but ultimately, Helmet just never was the same. Here's one track from each of their three great albums:
"Bad Mood," from "Strap It On"
"Ironhead," from "Meantime"
"Biscuits for Smut," from "Betty"
Incidentally, the best song on Betty, and a spectacular example of Stanier's drumming skills, is easily "Rollo," but I couldn't find an embeddable video. So go look for it.
3) Social Distortion
Social D is one of the granddaddies of punk rock. A bunch of white trash heroin addicts from Orange County, Social Distortion created a fascinating hybrid of country, rock and roll, and punk that spoke to kids everywhere. Plagued by heroin addiction for years, frontman Mike Ness was a incredible performer who would eventually clean up his act. They sustained their sound and their greatness for a solid decade-plus, starting with the nasty-sounding "Mommy's Little Monster" in 1983 and getting good results out of 1996's "White Light, White Heat, White Trash," which was probably their most heavily produced album, but still a solid effort. Four years later, guitarist Dennis Danell would die of an aneurysm, and Ness became the last surviving member of the original lineup. Since then... not so much with the good records. 2004 gave us the weak "Sex, Love and Rock and Roll" and while there's another album due in 2009, I don't have very high hopes. But they still put on a motherfucker of a show (or so I hear - I haven't seen them since 1996), and their punk rock legacy will live forever. Here's a few of the classics:
"Mommy's Little Monster" from the album of the same name:
The popular, radio-friendly Johnny Cash cover, "Ring of Fire" from fire, from their eponymous album:
"I Was Wrong" from "White Light, White Heat, White Trash"
Interestingly, Ness has put out a couple of solo albums that are really, really good and definitely worth your time, especially if punk's not your thing. They're much more mellow.
So there you go. Three bands that either danced with, or achieved greatness based on a perfect formula, that ruined themselves through trying too hard to change or grow. It's not always a good thing, people.
----------------
Listening to:
Helmet - Rollo
via FoxyTunes